Activities Calendar and Menu
November 2018 Activity Calendar,  November 2018 Menu are
pdf files
that can be viewed and printed with Acrobat Reader. If you don't have Acrobat Reader, download it FREE
 Click Here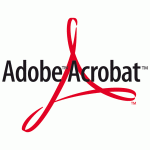 Click link to view our monthly activity calendar (pdf):
Clink link to view our monthly menu (pdf):
This seems to be a month of changes!!!
Our second OUTING to the Christmas Tree Farm is now on Wednesday November 28th and Dave's Photographs of National Parks is on Thursday November 29th 
The students from a Linus Pauling Middle School Art Class are joining us again on Thursday mornings at 10:45 once or twice a month.  For November they will be coming on the 8th and 29th.
Morgan Fichter has kindly volunteered to play our Grand Piano once a month.  She will be dazzling us with her music on the second Wednesday of the month at 12:15-1:15.  Thank you Morgan!!!
HIGHLIGHTS for the weekly 1:30 activities this month:
We had some changes to our main activities!!! 
1. For Tuesday November 13th our main activity will be BINGO. 
 2. Music with Carl and Cindy has moved to Wednesday November 14th. 
3. Jeff on Guitar is now on Thursday November 15th. 
4. On Friday November 16th we will have a presentation on Native American Cultures from the Corvallis Multicultural Literacy Center.
Music
11/01 – Music with Too Slim Tom & Miz Marsha
11/02 – Larry on Keyboard
11/05 – Ru's Rhythm Circle
11/08 – Guitar Music with Charley
11/09 – Sunshine and Blues Band
11/14 – Music with Carl and Cindy
11/15 – Jeff on Guitar
11/21 – Music with Ru
11/27 – Young at Heart Singers
Art
11/05 – Ceramics with Liz
11/06 – Art with Chase
11/09 – Painting with Chase
11/19 – Paper Marbling with Chase
11/26 – Ceramics with Liz
11/27 – Art with Chase
11/30 – Painting with Chase
    Games & More
11/02 – Tai Chi with Chase
11/13 – BINGO
11/14 – Stories with Chase
11/16 – Tai Chi with Chase
11/28 – Stories with Chase
11/29 – Ru's Gym Games
Travel   
11/07 – National Parks  Video and Discussion with Debbie
11/12 – National Parks  Video and Discussion with Debbie
11/16 – Native American Cultures
11/26 – National Parks  Video and Discussion with Debbie
  

Animals
11/06 – Welcome Waggers
11/30 – Taurel, a Harris Hawk visits
 

Gardening
We are starting to put the garden to bed for the winter!

Spa Days & Fashion Scene

11/01 – Salon Day with Ru
11/20 – Salon Day with Ru
Ru will be available during the week when she does not have another obligation to do salon needs
 

 Home Skills  

 
11/07 – Cathy's Cooking from the Garden: Butternut Squash Soup
11/20 – Chef D conquers the Pumpkin
  Woodworking
11/13 – Woodshop with Corinne

Rock Club 

11/15 – Rock Club with Chase
   Dates to Remember:
11/12 – We Honor Veterans Program: Two of Lumina's staff are joining us for a special time to acknowledge our Veterans

11/13 – 

Luncheon at the El

ks Lodge:

T

urkey Dinner

11/19 – Storytelling with John and Louise

11/19 – OUTING: 

Teal Art Gallery

Please note the following to activities have changed Dates:   – Dave's

Ph

otographs:

National Parks is now on Thursday 

11/29 

and

 

 our OUTING:

Christmas Tree Farm has moved to Wednesday 

11/28