Activities Calendar and Menu
February 2019 Activity Calendars,  February 2019 Menus are
pdf files
that can be viewed and printed with Acrobat Reader. If you don't have Acrobat Reader, download it FREE
 Click Here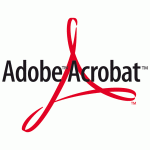 Click link to view our monthly activity calendar (pdf):
It's not even February and we have a few changes!!!  Such is life!  The activities on Monday February 4th have been exchanged with those on Monday February 11th, (I've corrected the calendar as of 1/31).  Sorry for any inconvenience.  
Clink link to view our monthly menu (pdf):
Morgan Fichter has kindly volunteered to play our Grand Piano once a month.  She will be dazzling us with her music on the second Friday of the month at 12:15-1:15.  Thank you Morgan!!!
Music
02/01 – Larry on Keyboard
02/05 – OK Chorale Singers
02/06 – Music with Too Slim Tom & Miz Marsha
02/08 – Old Time Fiddlers
02/11 – Sing-a-Long with Ru
02/14 – Jeff on Guitar at our Valentine's Party
02/20 – Music with Don and Lescia
02/21 – Drumming with Dave and Rita
02/25 – Jeff on Guitar  Ru's Rhythm Circle
02/27 – Music with Sid and Sherri
02/28 – Sing-a-Long with Ru
Art
02/01 – Painting with Chase
02/04 – Beading with Ru
02/05 – Art with Chase
02/11 –  Ceramics with Liz
02/15 – Outing: Benton County Museum
02/19 – Art with Chase
02/25 – Ceramics with Liz
    Games & More
02/06 – Stories with Chase
02/07 – Gym Games with Ru
02/08 – Tai Chi with Chase
02/12 – Ru's Gym Games
02/12 – Stories with Chase
02/13 – BUNCO
02/19 – Mahjong
02/20 – Stories with Chase
02/22 – BINGO
02/22 – Tai Chi with Chase
02/26 – Stories with Chase
Travel   
02/4 – Tea Around the World
02/18 – Chinese Culture
  

Animals
02/28 – OUTING: OSU Swine Barns
 

Gardening
The Garden is closed for the winter, starting to plan!!!

Spa Days & Fashion Scene

02/13 – Beauty Spa with Debbie
02/21 – Beauty Spa with Debbie
02/27 – Salon Day with Ru
Ru will be available during the week when she does not have another obligation to do salon needs
 

 Home Skills  

 
02/07 – Chef D's Bon-bons
  Woodworking
What I forgot to put in Woodshop!!!  Well I will find a time and round up some willing participants and we will continue to work on the giant wooden Dominoes
Rock Club 
02/18 – Rock Club with Chase
  

Dates to Remember:
02/07 –  PAJAMA DAY:

A relaxing day where participants and staff may wear pajamas, robes, and slippers

02/12 – 

Luncheon at the Elks Lodge:

Chicken Fried Steak, mashed potatoes, gravy, vegetable, fruit, and dessert

02/15 –

OUTING:

Benton County Historical Museum in Philomath

02/28 – Outing: 

OSU Swine Barns